From completing the ideal look for an event to carrying your essentials in the most stylish way possible, you can also make the trendiest and the classiest statement with your classic handbags. In order to do that, designer handbags are the way to go. Speaking of designer handbags, you can always put your trust in Gucci handbags in terms of the finest quality and wonderful designs that will leave you in awe. But hold up, we know what you are thinking, "why spend so much money on a designer handbag that you are going to use only a few times?" Well, that's the thing; you don't have to invest a huge chunk of your income in your dream handbag. How, you are wondering? The answer is Luxury Fashion Rentals! We have a vast variety of designer handbags for rent at the most reasonable prices. Take a look at what we offer, and check out the top 5 classic Gucci handbags for every girl.
1) Gucci GG Marmont Velvet Mini Bag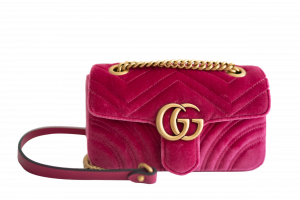 For an event that requires a soft and sophisticated look, like an evening tea with your ladies, a minimal and classy bag like the GG Marmont Velvet Bag will be the ideal choice. The velvet and the magenta color combine to give the perfectly soft appeal.
2) Gucci Padlock Small Shoulder Bag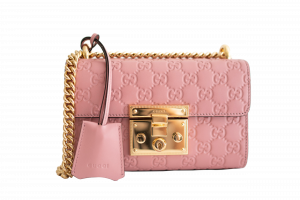 Now, this bag is the very definition of class. Include this Padlock Small Shoulder Bag in your outfit, and we assure you that your look will take everyone's breath away. The light and soft vibes that this bag gives make it the perfect candidate for a daytime event.
3) Gucci GG Marmont Small Matelasse Shoulder Bag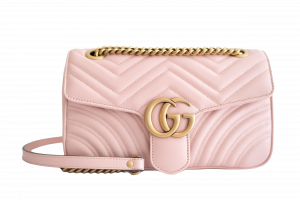 If you are looking to rent a luxury handbagthat will support your office look as well as your white tie event attire, then the GG Marmont Small Matelasse Shoulder Bag is just the right one for you. The golden chain strap with the soft baby pink color and minimal design is the perfect mix of bold and beautiful.
4) Gucci Dionysus GG Supreme Mini Bag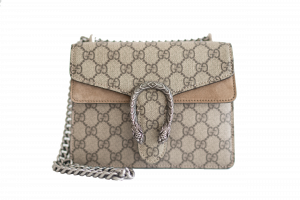 Going out for a date night and can't find a suitable handbag to carry your belongings that will compliment your outfit? Well, check out the Dionysus GG Supreme Mini Bag by Gucci and add a gorgeous touch of luxury to your look.
5) Gucci Dionysus Small GG Shoulder Bag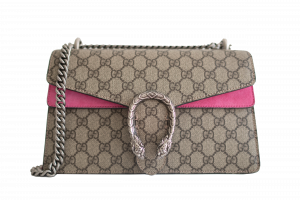 The Dionysus Small GG Shoulder Bag is just the bag that you need for versatile usage. This super cute bag will go well with your office wear, fancy dinner, meetings, and similar events.
When you have an event coming up and need a bag for your look, the smart idea is to rent designer handbags as you then get to make a head-turning statement without the massive dent in your bank account. Check out these top 5 classic Gucci handbags for every girl and rent Gucci handbag from Luxury Fashion Rentals for your next fancy look!