The days where you get the best out of the sparkling sun and calming water running through your feet are the highlights of the summer season. Planning a lazy day at the beach with family or friends includes the excitement of preparing your snacks and all the essentials one usually needs when going to the beach, such as sunscreen, towels and an extra pair of clothes. But when it comes to packing and carrying all this stuff, it becomes necessary to carry a suitable beach bag with you. And to be honest, a nice beach bag pumps up the party vibes too! We understand that getting your hands on the latest designer handbags can be a huge investment. When you do not get to use it very often you might feel that you are spending your money in vain. Considering your requirements, why not get yourself the beach bag you want at a much lower price and perhaps just for an event? This is why we provide the option to rent a luxury purse. You can find a variety of designer bags at Luxury Fashion Rentals. Here are the top 5 beach bags to make the most of your day in the sun.
1) Chanel Classic Medium Double Flap Bag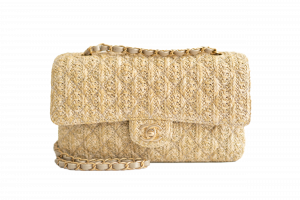 This medium-sized bag is the perfect fit for your beach outfit, in which you can simply tuck in your belongings and carry it on your shoulder. The lambskin leather gives it a classic look and a soft touch, so go ahead and rent this Chanel bag now.
2) Chanel Transparent Flap Bag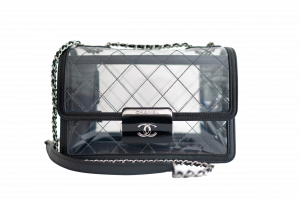 This clear bag is an easy way to stow your small essentials for a sunny day at the beach. A clear bag allows taking a glance with what's inside the bag which makes it easier to grab what you need. Transparent bags are also totally in-vogue so make a trendy statement with the Transparent Flap Bag.
3) Chanel Transparent Flap Bag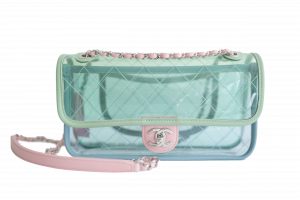 This is another playful transparent bag with a little change in dimensions and colors. These see-through plastic bags will often be seen through 2020 everywhere because they are the new it thing.
4) Chanel Deauville Clutch With Chain
Looking forward to a chic beach look? What you need is the pink Chanel Deauville Clutch with Chain by Chanel. The zipper secures your belongings and ensures that everything is safe and sound, while the chain embellishment puts it in the year's hottest trends.
5) Chanel Deauville Clutch With Chain
This is another Chanel Deauville Clutch but in a different color in case you want to go for something bold and classic. It can be paired with any outfit and be the perfect piece for your leisure day.
Head over to Luxury Fashion Rentals and find yourself the perfect bags. From the best beach bags to designer purses for rent for special occasions, these high-end bags have been spotted on the runway and are appealing to the eyes. So get the best designer handbags for rent and steal the show with your fancy look!