True, Valentine's Day has passed, but so what? That does not mean you've missed the chance to give your girlfriend a sweet gift as a token of your love for her. Besides, everybody just loves gifts from their dear ones, right? Girls just love the sweet gesture. And when it comes to finding the right gift for a girl, handbags and purses are usually at the top of the list. So, if you are willing to splurge a little and give your darling girlfriend a luxurious gift that will just leave her in awe, a designer handbag will be the perfect idea. Looking for options? Not to worry, we've got your back. Here are the top 5 coolest designer handbags for your girlfriend.
1) Chanel Round Glitter Bag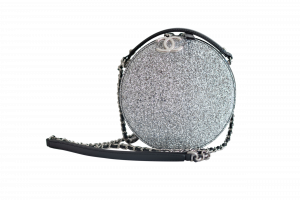 This unique, glimmering bag will be the perfect fashion staple for a party, ultimately making it the ideal birthday gift or Christmas present. Rent round Glitter Bag by Chanel bag to see if it really is worth the love, then decide freely!
2) Dior Miss Dior Promenade Pouch Bag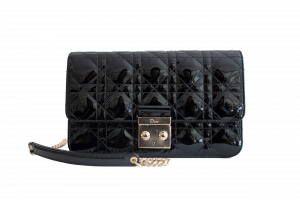 For making a classy statement for an official meeting outfit or for a sophisticated touch at work, Miss Dior Promenade Pouch is the best candidate. The minimal design mixed with the glossy touch is to just die for!
3) Louis Vuitton NeoNoe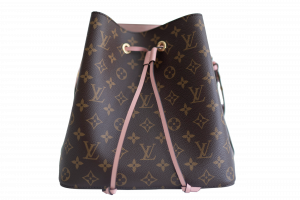 Is your girlfriend a shopaholic? Or carries a lot of stuff with her every day? Then, of course, she's a "big bag" person, and the NeoNoe Shoulder Bag by Louis Vuitton is just what she needs.
4) Gucci Padlock Small Shoulder Bag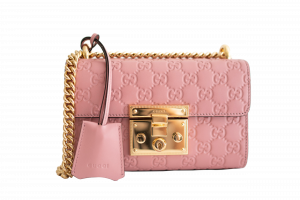 If your girlfriend loves soft, pastel colors, then we guarantee that this beautiful Padlock Small Shoulder Bag by Gucci will sweep her off her feet.
5) Moschino Biker Jacket Shoulder Bag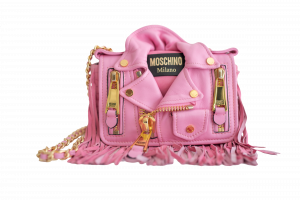 If your girlfriend is a cool biker and you're in search of the perfect gift for her that will leave her in awe? Well look no further. The Biker Jacket Shoulder Bag by Moschino will be the badass addition for her outfit. But if you have doubts about if it really is it, then you can always rent it to try it out first!
Everybody knows that when it comes to deciding on a gift to give to your girlfriend, a handbag makes for a very good and easily accessible option. If you are not sure whether the handbag or purse that you have your eye on is the right one, and is actually worth what it looks like, or you want to give your girlfriend a fashion boost with a bag that she just wants for one occasion, then you can rent a designer purse at Luxury Fashion Rentals. Check out our vast selection and be satisfied with your choice. Get the best designer handbag for your girlfriend and win her heart!