As the world of fashion continues to progress, we are always looking for the latest eye candy in town, i.e. luxury handbags. A timeless classic in the luxury accessories genre is without a doubt the advent of leather bags. With a texture unlike any other and the ability to look fashionable when paired with anything – leather bags have always been a top-seller. However, just like other luxury handbags, purchase of designer leather bags is nothing short of an investment. This is why people have turned to renting designer bags. A platform called Luxury Fashion Rentals has especially eased life in this context, by providing designer handbags for rent.
Now that the huge cost of purchase isn't something to worry about, let us explore current handbag trends. Whether we opt for high end handbag rental or decide to try out the bag and purchase it instead, these are some of the must-have leather bags of the season:
Monogrammed-Leather
Very different from flashing labels, monogram leather arrives as a classy way to exclaim that we are wearing a luxury brand. As each monogram is gently pressed to the soft and plush calf-leather, the pattern created is durable and stylish. A great example is the Louis Vuitton Pochette Metis made with Monogram Empreinte Leather and available in a gorgeous papyrus shade.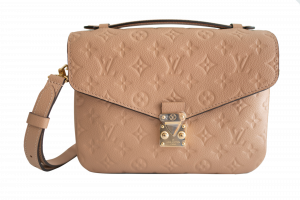 Quilted Bag
Another classic bag bound to go with any dress we wear is the quilted handbag. Consisting of a peculiar design, either in the shape of a diamond or a square, the texture of the quilted bag is unlike any other we've experienced. Pair it up with caviar leather and the combination is to die for. Made from calfskin, caviar leather is popular for its firmness and ability to ward off scratches. Fewer scratches mean a more durable bag. Such bags include the Classic Medium Double Flap Bag and the Reissue Chevron So Black Double Flap bag by Chanel.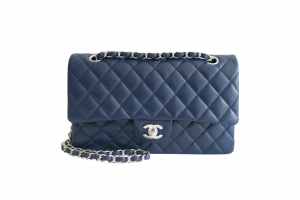 Leather Satchel Bag
When initiating our quest for leather bags, it is imperative to get the iconic leather satchel bag. Whether we decide to go for a designer handbag rental or want to purchase and keep it for ourselves, the leather satchel bag is perfect for work purposes. Emitting a raw vibe, a top handle bag in this genre can contain everything – from our phones to tablets to notes. Since it is meant to be an everyday work bag, it is better if we choose a dark shade of leather bag, to conceal any accidental stains or marks.
Pops of Color
This is the time to bring pops of color in our lives and shine bright like a star. Adding a bit of sparkle to our ensemble means opting for a bag not in line with the prevalent color scheme of the attire, but rather selecting something on the completely opposite spectrum. For instance, if wearing a completely blue attire, don a shocking pink leather handbag to go with it. When bright colors meet leather, the result is a sight for sore eyes. A gorgeous red bag made of patent leather is the Old Medium Chevron Boy Bag by Chanel.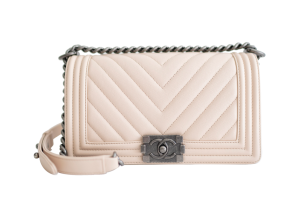 Whether we decide to rent Hermes bags, or opt for another handbag at Luxury Fashion Rentals, a leather bag encompasses the ability to charm whoever sets eyes on it.