In today's world, fashion continues to be a high priority. We look to fashion walks, inspired by the models on ramp and intrigued by the newest collections. However, more than the fashionable attire and on-point hair ideas, perhaps what stuns us all are the designer handbags donned by the models. From the vibrant Chanel to the iconic Hermes tote, each bag has a different yet unique style to uphold. However, not everyone can afford to make such a hefty purchase. Not to worry, because Luxury Fashion Rentals arrives as the knight in shining armor, enabling the option of renting high end bags.
Wondering why to opt for designer bags, instead of an unbranded one? Allow us to elaborate:
Defines YOU
Fashion plays a great role in defining you. Whilst the happy-go-lucky kind go for funky accessories with brighter colors, those with a more somber personality go for elegant, dull hues instead in their fashion choices. This means that if you're wearing a designer bag rental or purchase like the colorful Hermes Garden Party 36 bag, the vibe is different than the classy Neverfull MM by Louis Vuitton. With a designer bag in line with your personality, you decide the image that you will portray to others.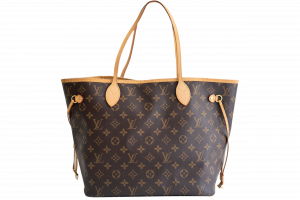 High Standards Of Quality And Durability
The high price of designer bags is an ode to the high levels of quality they uphold. Made with the best materials and by some of the best craftsmen, such bags ensure durability. This means that the fabric will not wear off, nor does the metal tarnish until a long time has passed. With some bags made with premium leather and exotic skins, the quality exudes luxury and the ability to last, and when coupled with luxury bag rental, they are an absolute steal.
High Resale Value
Purchasing a designer bag is certainly an investment, and just like any other investment, it certainly bears returns. With selling platforms like eBay and Amazon, the buying and selling of products has never been easier.
Tired of wearing the same designer handbag? Put it up for sale, and purchase or rent Chanel bags such as the Classic Medium Double Flap Bag with the money you raise.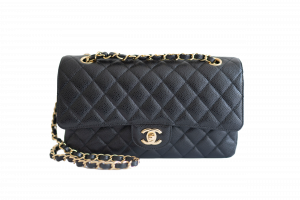 Great Customer Service
An important attribute distinguishing a designer handbag from other non-labelled ones is the customer service. Whilst no item lasts forever, high end designers ensure you are fully satisfied with their product, and gain value for money. This means that in case the piping wears off, or the clasp breaks, or you are faced with any other deformity in the bag – head on to the outlet and simply ask for a rectification. If the article is in stock, this usually entails free repair or replacement. On the other hand, if it isn't in stock anymore, you can expect to get something else to compensate; perhaps another item, or a gift card instead. In any case, the great customer service encourages you to become a loyal customer of designer handbags.
It Doesn't ALWAYS Have To Be Expensive
We agree that the purchase of a designer handbag is bound to inflict a dent in your pocket- however it doesn't have to. With ample sales occurring at each season's end, you can easily get the article in reduced prices via departmental stores like Nordstrom or Saks off 5th offering discounted deals. There is also an option of renting designer handbags, courtesy of Luxury Fashion Rentals.