Handbags have long since been a woman's best friend. The keeper of secrets (and countless other things), our fashion style in bags has continued to change with the passage of time. While teen years mostly called for a fancy backpack, entering college and adulthood meant widening our handbag selection. However, considering the prices of designer handbags, we often wished to explore other options. This changed when the idea of renting designer handbagsarrived.
With Luxury Fashion Rentals, the question of 'Where can I rent designer bags?' has been answered. We now no longer have to sacrifice our fashion choices merely due to the cost factor and can easily rent/purchase the handbag of our dreams.
Can't decide whether to rent a Chanel bag, or get a Louis Vuitton bag on rent? These are the handbags we will need for every occasion. The following are must haves:
The Iconic Tote
A bag spacious enough to cater to any occasion, you can carry the tote anywhere and everywhere. Whether you are going shopping, to the university, or even for a beach trip, the tote comes in handy with its ability to store many things. The broad straps mean cushioned support for the shoulder, ensuring you always feel comfortable. Purchase a tote in beige and don it with every dress you wear.
Cross-Body Bag
An especially popular choice amongst youngsters, the cross-body bag is the perfect go-to bag. Wish to carry a minimalist bag, taking not much space or effort? Simply sling the cross-body, or throw it over your body, and you are ready to go. Available in a variety of sizes, this bag type caters to people wanting the bag for all uses – from mini belted bags for those who only carry their phone and wallet, to those who carry a lot more. Wondering which is a good cross-body designer bag for rent? The Miss Dior Promenade Pouch Bag of course. Available in the evergreen black at Luxury Fashion Rentals, it works for each occasion.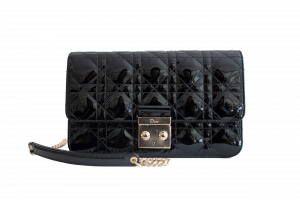 The Subtle Quilted
If in search of a classy bag, check out the GG Marmont Small Matelasse Shoulder bag by Gucci in a perfect pink. A quilted bag, such luxury handbags, stand out amongst others due to their diverse texture of either a square or diamond-shaped pattern. Whether searching for a tote or basic sling-on, pair it with the quilted design and you are ready to stun. From the Classic Medium Double-Flap Bag to the Reissue Chevron Wallet on Chain by Chanel, each quilted bag is in a class of its own.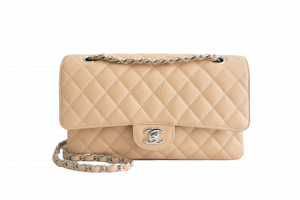 The Glamorous Clutch
A symbol of luxury and elegance, the clutch bag is suitable for all festive occasions. From a night out clubbing to attending birthdays and weddings, the clutch enhances formal wear. It is a great way to add glamour to our attire. From opting for embellished ones, to those in bold, funky prints, each has its own charm. Available in a variety of shapes and sizes, the beauty of the clutch lies in its no-strap feature. As we 'clutch' them in our hands, the handbag becomes more noticeable, and our desire to stand out is fulfilled.