It seems that not too long ago we were celebrating the arrival of the new year and the new decade, welcoming the new trends that it brought along with it, but look at us now. We are already heading into the 3rd month of the year, but the trends of this year have not stopped being fabulous. The seasonal trends have introduced us to some awe-inspiring and innovative trends, including handbag trends. Some of the tip-top designer handbags are on top of the list. But wait, what about the huge price tag? Well, we have got you covered. Here at Luxury Fashion Rentals, we offer you an impressive selection of designer handbags for rent that you can get for your statement look without spending too much money. Check out our store now and get the most popular handbags of 2020. Let us have a look at the handbags that have been on the top tier of the year's trends so far.
1) Gucci Dionysus GG Supreme Mini Bag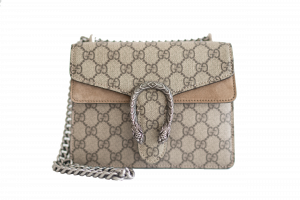 For a statement-making and classy bag to go with your office wear, you can rent this beautiful Dionysus GG Supreme Mini Bag by Gucci. The design is minimal and soft, and that is exactly what has won our hearts.
2) Chanel Flap Bag with Top Handle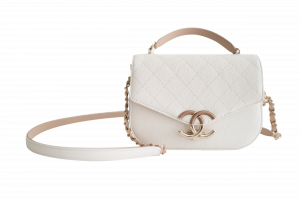 From clothing to jewelry to handbags, the color white has been prevailing in this year's trends. The white Flap Bag with top handle by Chanel is a sophisticated and classy staple, making it an ideal choice for everyday use as well for making a soft yet strong statement with your formal outfits.
3) Louis Vuitton Speedy Bandouliere 25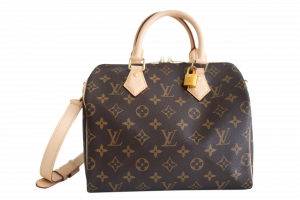 The bag trends of 2020 know how to value the classics and that is why they Speed Bandoueliere 25 bag by Louis Vuitton can still be spotted with the hottest outfits. This timeless piece is what you need on a daily basis or for a casual meeting.
4) Chanel Small Boy Bag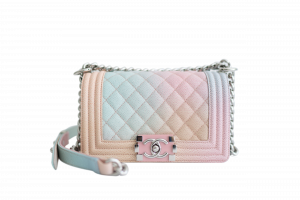 Pastels are yet another bold factor of the trends for 2020. The best pastel bag you need to get your hands on this year is the Small Boy Bag by Chanel, with soft and alluring colors that are just the right for a daytime outing in the spring season.
5) Chanel Deauville Large Shopping Tote Bag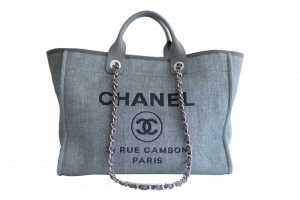 When in doubt, go for denim. The evergreen denim has made its way into the bag trends of 2020 as well; it is a doubtlessly stylish option, and so is the denim Deauville Large Shopping Tote Bag by Chanel.
From the classic denim to bold chain designs, the most popular handbags of 2020 are totally worth the title. To create the most up-to-the-minute look with the latest fashion and trends, head over to Luxury Fashion Rentals and take a look at the super cool luxury handbags for rent. If you have an event coming up and need a bag that will go perfectly with your outfit, rent a designer purse and put on the classiest show of fashion.