First impressions are super important! Start the school year off right with Luxury Fashion Rentals. From a Chanel mini backpack to a pochette Felicie, there will surely be a bag for you. Here are some of our top picks of bags that would be perfect for the back-to-school season.
Louis Vuitton Palm Springs Backpack MM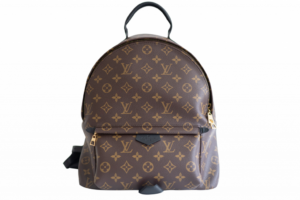 This luxury backpack runs  13.5″H x 11.25″W x 6″ D, which makes it an excellent option for carrying a laptop. The iconic canvas Louis Vuitton print is adorned with gold hardware and zippers. The sophistication of this bag is sure to win over the admiration of your peers.
Chanel Urban Spirit Small Backpack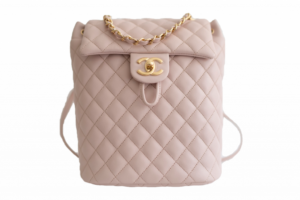 This Chanel backpack is subtle with its light pink calfskin exterior. The bag runs a size 9.5″H x 8.25″W x 4.75″ D, which is a great size for carrying all your academic essentials. The turnlock and drawstring closures provide security, while the gold hardware gives the bag some professionalism.
Chanel Gabrielle Backpack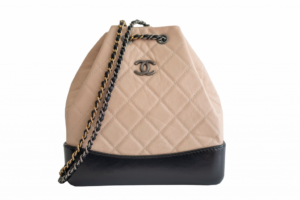 Impress your fellow classmates with this gorgeous Chanel backpack. The beige and black crumpled calfskin leather material pairs perfectly with any outfit. This Chanel bag is large enough for some small textbooks or a few notebooks with diameters of 9.25″H x 8.8″W x 3.5″D. The gorgeous gold and ruthenium hardware accents make this bag timeless.
These bags are just three of the bags available to rent at Luxury Fashion Rentals. Click here and have a look for yourself at all the options and find the right bag for you.