Are you a fan of Chanel designer bags? If so, you should rent Chanel bag and here are some of our favorites for the summer! If Chanel isn't your thing, there are plenty of designer handbags for rent at Luxury Fashion Rentals.
Chanel Small Boy Bag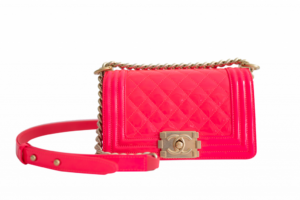 This Chanel Boy Bag serves as the perfect pop of color, with its bright neon pink material. The material is made of patent leather, so you can ensure that your bag will be vibrant and well-made. With "Small" in the name, the bag is 5.2″ H x 7.9″ W x 3.4″ D. This bag is an ideal way to impress your friends on a summer night out.
Chanel Mini Coco Handle Flap Bag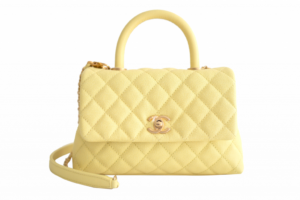 This "mini" Chanel bag is 6″H x 9″W x 3.75″D of pure caviar leather. Its bright yellow color is perfect for sunny summer days. The bag comes with a handle, in addition to a gold chain, so you can either hold the bag in your hand or place it on your shoulder. Whatever option you chose, this bag is the perfect accessory!
Chanel Small Boy Bag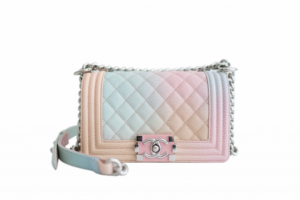 This Chanel bag comes in a range of pastel colors from pink to blue to orange! With a fun multi-color bag like this, it will match your outfit no matter what you wear. The measurements of the bag are 5.2″ H x 7.9″ W x 3.4″ D. The colors are made out of premium Caviar leather, so you certainly get your rents worth!
These bags are just three of the bags available to rent at Luxury Fashion Rentals. Click here and have a look for yourself at all the options and find the right bag for you.