With the spring season just around the corner the idea of sporting those luxury designer bags sounds exciting, but somehow our wallets never seem to agree with us. So if you are looking for the top luxury handbags that you should be styling your new spring outfits with, then this is the right place for you. Here are must-have handbags you can rent from LuxuryFashionRentals.com so you can enjoy the designer bags throughout the season.
1) Louis Vuitton Twist MM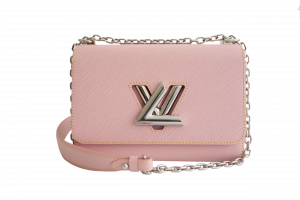 Looking for the perfect bag that you can pair with your lively, funky outfit? This Louis Vuitton Twist MM bag can be the one for you. This gorgeous little bag can be the perfect addition to your outfit for a very feminine and chic look. The pink-colored bag fits right into the lively spring accessory category; you can even pair this bag with a gorgeous white skirt and a floral top, matching with the soft and elegant vibe of the spring season.
2) Louis Vuitton Chain Louise PM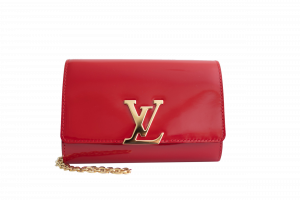 This bag is perfect for the people who look for comfort and style, all in one. This gorgeous red clutch-like bag with a chain attached to the sides will help you carry the bag with ease and still have that touch of style and fashion to your look. Pair this stylish bag with a pair of jet-black jeans, a white top and a fancy jacket of your choice for one of the best, easily manageable street outfits for the spring season.
3) Chanel Small Boy Bag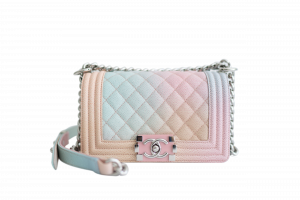 This gorgeous Chanel bag quite literally screams spring fashion and elegance. From the easy to carry style to the soft and elegant colors, this bag has everything a handbag must have, making it the perfect bag for stylish spring outfits. Pair it up with a plain yet sexy black dress so that it can balance out the plain color with its chic and elegant colors, helping you construct the best outfit for a date night or a semi-formal party downtown.
4) Gucci Blooms GG Supreme Mini Chain Bag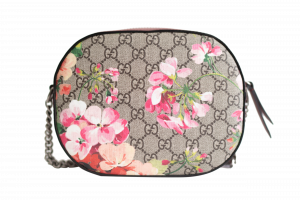 This bag is what comes to one's mind when they are thinking about the spring season bag. The floral print mixed with the Gucci logo print all over the bag makes it even more special. Pair this elegant bag with a bright colored sun dress and get ready for the most memorable picnic of the season.
5) Moschino Biker Jacket Shoulder Bag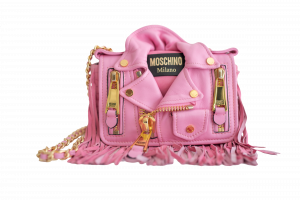 If you are looking for something unique yet funky, then this bag is the one for you. This bag looks like a mini pink biker jacket attached to the flap of the bag, which gives it a very care-free look, perfect for people who are into street fashion. Pair this up with a monotonous outfit and let the beauty of the bag shine and catch everyone's attention.
These are the top 5 designer bags for the spring season 2020, which you can get your hands on from Luxury Fashion Rentals. We allow you to rent luxury designer handbags at extremely affordable prices for up to 30 days. We hope that these luxury rental bags will help you style your outfits for the spring season.