Your handbag is the most important part of your whole look, as it binds your outfit together with class and personalizes it to perfection. That's why you have to make sure you find the perfect handbag for yourself. Let's face it; not every handbag is perfect for every woman. The perfect handbag depends on your body type, your outfit, and the occasion. It's the most essential accessory of your ensemble, so you have to make sure it looks like it's made just for you. Here's a quick and easy guide on how to choose the perfect handbag for you according to your body type, outfit, and the occasion.
According to Your Body Type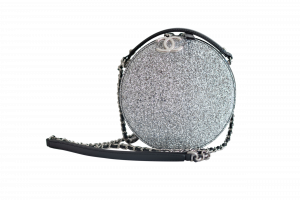 It's crucial that your handbag compliments your body type if you want your look to have the ideal finishing touch. The shape of your handbag should be the opposite of your body type. If you'd describe yourself as tall and thin, this rounded Chanel bag from Luxury Fashion Rentals would be an ideal evening fit for you. For someone with a short physique, a rectangular bag works best. It's best to avoid large bags if you're short and small bags if you're tall. A classic, mid-sized handbag works ideally for someone who has an average height and body shape.
According to Your Outfit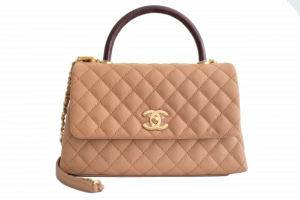 It's best to make sure that the color of your handbag compliments the color of your outfit the right way. A beige handbag with a navy blue outfit is a pretty good example. Matching your handbag is also a good option, since monochrome outfits are currently in style. It's totally practical to add a classic black handbag to your collection since black is a color that never goes out of style and looks good with every other color. Going for neutral colors when it comes to handbags is a smart option since they also go well with all other colors. This beige Chanel handbag from Luxury Fashion Rentals is the ideal everyday handbag.
According to the Occasion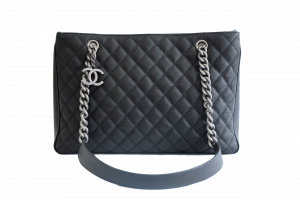 Last but not least, the occasion is an important factor to keep in mind since you don't want to end up looking overdressed or underdressed. If you're going to an evening party, it's best to ditch the classic tote bag and go for a sparkly clutch or a statement piece. If you're going to work, on the other hand, or a casual Sunday brunch, a simple black tote bag will do. This Chanel tote handbag from Luxury Fashion Rentals is the perfect handbag for you to take to work.
Luxury Fashion Rentals is a quick and easy, online luxury purse rental service from which you can rent luxury bags of your choice for 14 to 30 days at friendly rates, so that your wardrobe can be more diverse and up-to-date than ever. Follow our simple guide and head on over to Luxury FashionRentals to rent high end bags for yourself and add extra points to your look instantly.