Having a night out once in a while really helps you in relieving stress and unwinding. Whether you are planning a special night out with your loved one, your best friend, at a family gathering, or a social event, choosing the right attire is the most important thing. A nice dress, matching shoes, impeccable jewelry, and a perfect designer handbag are essential. You certainly cannot carry a large handbag at such events so you must decide carefully which mini handbag you can wear for that flawless evening. Today we have selected 4 luxury mini handbags from our store Luxury Fashion Rentals for you to help in your styling process.
1) Chanel Classic Rectangular Mini Flap Bag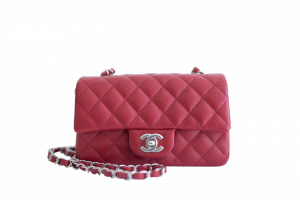 Check out this classic mini flap bag by Chanel. This mini luxury handbag is perfect for a girls' night out; it is made from caviar leather and is composed of dark red color. Its classic style and color will definitely help you in styling with your beautiful outfits. Pair this red colored classic mini handbag with your little black dress and rock your night. It has a long strap that allows you to hang it over your shoulder rather than carrying it in your hands.
2) Chanel Classic Chevron Wallet On Chain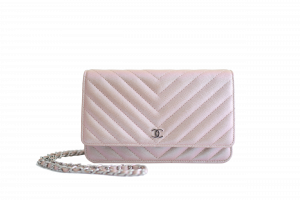 This luxury classic wallet by Chanel is surely a treat to the eyes. The subtle light gold color is classy and elegant. It will help your overall look to be more sophisticated. Wear this on a date night with your loved one and flaunt this Chanel beauty. It has a strap with a wraparound chain; the material is caviar leather with a Chanel trademark at its center.
3) Louis Vuitton Eva Clutch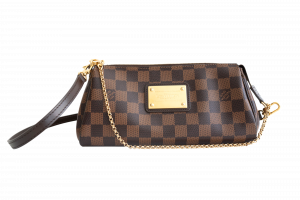 Louis Vuitton's Eva clutch should be your go-to option every time you are on a night out. This clutch has space and capacity to hold your necessities. It has a zipper opening with a nice gold chain attached to it. Don't want to carry it around your shoulder? No problem! The strap is removable. This bag can be used as a crossbody, shoulder, or even as a clutch. The color is Damier Ebene, which is a contemporary choice for a luxury handbag.
4) Chanel Classic Wallet On Chain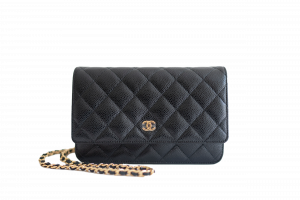 A very nice and casual choice, Chanel classic wallet on chain is perfect for family gatherings, dinner parties, etc. This elegant mini handbag has the ability to look good with all kinds of dresses. This is also perfect for your daytime looks as well. It has the iconic Chanel mark in gold at the center. Flaunt this super classy piece to channel your inner fashionista.
Luxury Fashion Rentals is offering all the above mini luxury handbags and much more. When your wallet doesn't allow purchasing the luxuries, you now have the option to rent them. We provide the opportunity to rent luxury handbags for up to 30 days at wonderful prices. Now you can achieve the goal of looking trendy and fashionable at a low cost. So hurry up and get your favorite designer handbags at Luxury Fashion Rentals now.