Luxury handbags are the most esteemed form of accessory. Handbags are necessities and luxury handbags help to define your style and personality. We always love to follow the latest trends and fashion. What better way to learn about new trends than from celebrities? Today we shall look at some classic style handbags that are loved by our favorite celebrities.
1) Bella Thorne With Chanel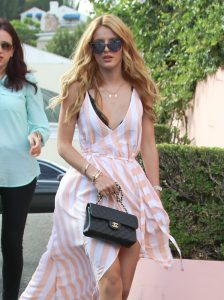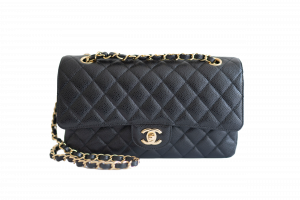 Our favorite actress from Shake it Up, Bella Thorne was seen carrying this beautiful classic Chanel Bag. This classic flap bag in black color was paired with a casual summer dress. The classic Chanel bag is timeless and is perfect for every occasion. She wore an elegant chain necklace, gold bracelets on one hand and a classic watch on the other and completed her look with edgy shades. We are loving her elegant and casual look with a chic Chanel handbag.
2) Emma Roberts With Dior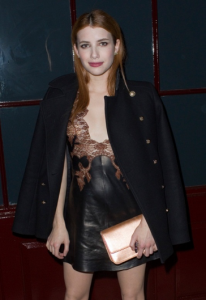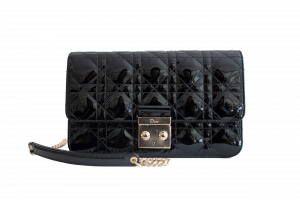 Emma Roberts never disappoints us when styling. Here she is out at a party rocking her LBD (little black dress) with a nice coat. She chose Miss Dior Promenade Pouch from Dior. This handbag has a nice rose-gold color, complimenting her dress and overall look. The shiny handbag surely gives a nice treat to the eyes and has an elegant look.
3) Beyoncé With Gucci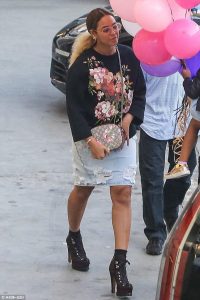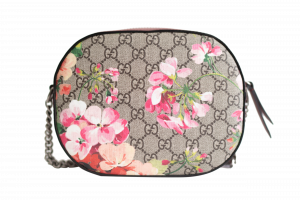 Her highness Beyoncé is an inspiration when it comes to trends and fashion. She sets trends and makes fashion. Here she is giving the street style looks goals as she is wearing black ankle boots, a pencil skirt, a Gucci bloom print sweatshirt and a Gucci Bloom supreme mini chain bag. This luxury chain bag is awesome as it is enhances the flowery presence and creates a fresh look overall. Give it a try with your street style or casual outfits.
4) Emma Stone With Louis Vuitton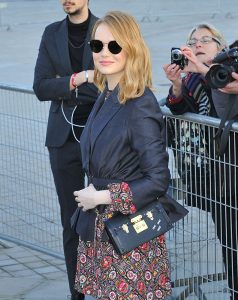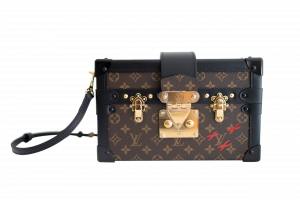 Emma Stone, the Oscar winner for best actress for her role in the iconic movie "La La Land", isn't much of a fashion show type. But she was seen wearing this tremendously beautiful handbag by Louise Vuitton. This handbag wasn't even out yet when she wore the beautiful Louise Vuitton Petite Malle. She wore this awesome luxury handbag with her stunning print dress and rocked it wearing goggles.
5) Blake Lively With Chanel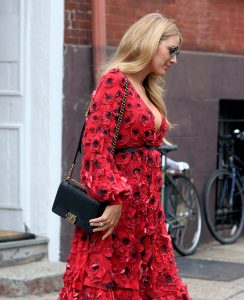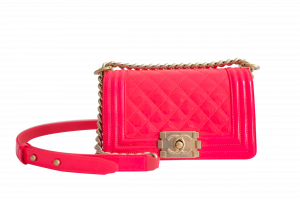 Gossip Girl fame and the queen of fashion and the IT Girl, Blake Lively defines fashion. Everything she wears is a style statement. She is also a lover of Chanel and can be seen here wearing the amazing Chanel Small Boy bag. This stylish bag compliments her lovely red flowery dress. Let's just all accept that Blake can rock anything.
From Louis Vuitton to Chanel, all luxury handbags are awesome and high fashion. But here we can all agree that they are quite expensive. What if instead of buying them, we rent those luxuries to stay on top of the latest trends and complete our looks. Luxury Fashion Rentals provides high-quality luxury handbags, all the above mentioned and many more. Visit our site to rent any handbag and look amazing all the time.