If you are a true fashion diva, you should know that a handbag is one of the most important accessories necessary to complete a look. Handbags with plain colors like black and white can be easily paired with any other color on your outfit, but the real challenge is pairing the bright colored ones and still looking stylish and classy. Here is how you can style your colorful luxury designer handbags with your everyday look.
1) Louis Vuitton Alma BB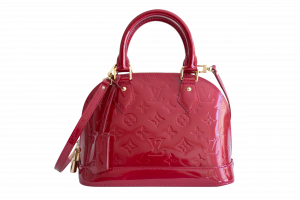 This handbag by Louis Vuitton can be the ultimate handbag for you, as you can style it for a variety of events and outings. This handbag is perfect for office use. You can always match it with most kinds of plain colored suits that you have been wanting to wear. Add this bright-colored handbag to add the perfect splash of color and complete the look.
2) Chanel Mini Coco Handle Flap Bag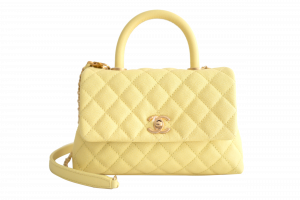 This bright, cream-colored bag can be the perfect addition to your minimalistic look to help it become more elegant and classy. Pair this gorgeous bag with the cute black dress that you have probably thrown into the back of your closet. Renew the boring look by adding this vibrantly beautiful mini bag to it, making it the perfect look for a dinner date with your loved one.
3) Hermes Garden Party 36 Bag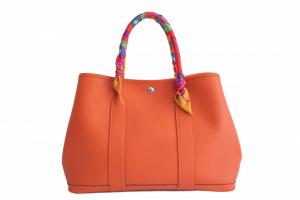 This handbag by Hermes has got to be the brightest looking bag in the entire list. From the eye-catching color to the cute little tiny scarves wrapped around the handles of the bag. This helps the bag look more feminine and chic, which makes it the ultimate bag for shopping lovers who want to look their best even when they are shopping.
4) Gucci Blooms GG Supreme Mini Chain Bag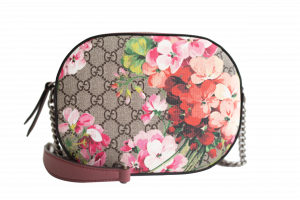 Mini bags are the best way to add instant style to your outfit while you stay minimalistic and simple. This gorgeous handbag is covered with a gorgeous flower pattern, perfect for the spring season. Pair this handbag up with your favorite medium-length skirt and a plain top. This will help you balance the outfit evenly and help you to appear fresh and ready for the day.
5) Chanel Old Medium Boy Bag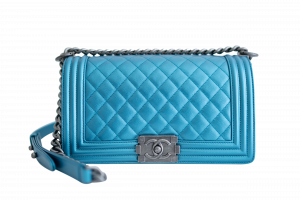 Looking for something classy and chic yet very simple and classy? Well, the Old Medium Boy Bag by Chanel is the one for you. You can easily elevate your look by adding a touch of class, simplicity and vibrant beauty, all in one, with the help of this handbag. Pair it up with a nice gray top or a suit to get the best head-turning combination for the day.
Make these gorgeous bags the perfect addition to your plain outfits to help them appear lively and chic. Now that you know how you can easily style these colorful luxury handbags, go get your hands on a bunch of your favorite designer handbags from Luxury Fashion Rentals. This website allows you to rent luxury designer handbags at extremely reasonable prices that will not only satisfy your love for handbags but your wallet as well. We hope this guide helps you incorporate colorful handbags in a stylish and fashionable way.