Women can't go out without their handbags; this is a fact. They need their handbags at all times come rain or sunshine. Whether it is a luxury handbag rental or one that you have purchased, here is a list of things that you must consider before pressing that 'add to cart' button.
Quality Of The Handbag
You must understand this before you impulsively add a handbag to your cart. Since handbags are an everyday need for women it is critical that you choose a bag that can pass the test of time. Cheap rip-off bags are easy to tell from the original ones. Handbags made from leather are the best and most durable ones currently available.
If you wish to test out a bag (especially a luxury bag)  then you can check out Luxury Fashion Rentals, a company that is solely made for women who wish to test the quality of the new bag they are about to purchase by renting one.
Purpose
Buying a new bag always comes with a motive. If you are buying a bag for everyday use, you'd seek out the following qualities: lightweight, spacious, and easy to carry like Louis Vuitton Pochette Metis. If you are looking for a bag that you will carry to parties, then you must look for a handbag or clutch that is fancy, compact, and blingy like the Louis Vuitton Twists.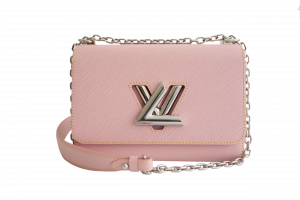 Having a purpose in mind before you go out for shopping can help in narrowing down your options. It will also help you save money, and who doesn't want to save money?
Budget
A $1000 handbag is not something that most women can purchase every day. It is important to keep your budget in mind before you step out of the house or turn on your monitor to go shopping.
Instead of making the dire mistake of purchasing an exotic luxury bag that does not fulfill your needs, choose Luxury Fashion Rentals to rent a Gucci bag.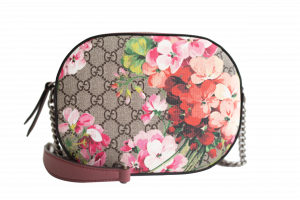 With this approach you'll know if your money is worth the bag, and based on this you can make your final decision for treating yourself this year with a luxury handbag!
Usage
This fourth point is very important because how you use a bag is between you and your bag alone. You don't have to follow the bandwagon and opt for either an over-sized handbag or a small finger-sized handbag. Depending on your use you must choose your handbag. The safest way to determine your usage is to look at all your handbags to decide whether you truly are ready to rent a designer bag. I say rent because that way it'll be easier for you to make your final decision.
Personal Style
Your handbag alone will not add the 'oomph' factor to your overall look; it needs to be 'you' who shines out amidst all the expensive accessories. Hence, it is important to truly understand what defines you, rather than being defined by the materialistic thing you carry with you. Understanding your personal style will help you pick the right fit for use.
Use these tips as a guide for the next time you go on a shopping spree; and get the most out of your next shopping trip!