Imagine that you are going out to the mall with your friends, preparing your outfit for work, or glamming it up for a wild night out at the club. In these and in nearly all other scenarios a handbag is an essential part of your look. In virtually every event a woman goes to a handbag will be required. Not only does it help you carry your essentials, but it also completes the look for the occasion with total style. However, buying a designer handbag is a big investment, especially when you don't use the same one for more than a couple of occasions, so why not rent a purse? Due to the incredibly wide array of small handbags, we have compiled a list of the five best small handbags you should own, along with a little information on where you can get luxury handbags for rent.
1) Louis Vuitton Bento Box BB

Let us start with something casual. For example, something as casual as a gathering with your college friends, or even for making a subtle statement at work. This small leather Bento Box BB by Louis Vuitton is the perfect stylish choice.
2) Chanel Round Glitter Bag
Moving on to something a bit wilder, check out this glamorous small handbag. The Round Glitter Bag by Chanel is what will help you turn up the glam to the max and steal the spotlight at the party. This glittering and glimmering Chanel bag is sure to capture everyone's attention.
3) Gucci Padlock Small Shoulder Bag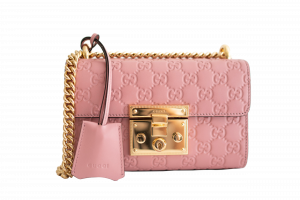 To compliment a sweet and soft outfit for Sunday brunch with your ladies, or a light daytime date, we know that this Padlock Small Shoulder Bag by Gucci will make for an excellent addition. With its soft color and golden chain and lock, make this Gucci bag rental your choice for the perfect display of chic luxury.
4) Dior Miss Dior Promenade Pouch Bag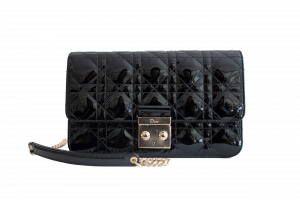 When discussing handbags, one certainly cannot skip an office outfit. For work, the best way to go is minimal, but that doesn't mean you have to compromise on style. The Miss Dior Promenade Pouch Bag is the Dior way to achieve that sophisticated and classy look.
5) Chanel Transparent Flap Bag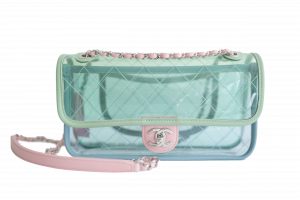 If you are looking to make a statement with your outfit without going over the top, this is just what you need. The Transparent Flap Bag by Chanel is a minimally super cool idea to carry your essentials and to accessorize a simple outfit just right.
Whether you are carrying your cosmetics with you, touching up your look at a wedding ceremony, or keeping everyday essentials with you on the go, a small handbag will always have your back for just about any occasion. Head on over to Luxury Fashion Rentals for the most amazing designer handbags. The best thing about this service is that you don't have to spend a fortune on getting these bags for just one occasion. You can rent luxury bags to go with your look. Smart, isn't it?