The luxury designer bags by brands like Chanel, Louis Vuitton, Hermes and Gucci, are some of the most durable bags and you can find. They rely on the design as each design is well thought out and is made to provide ease and style at the same time. These luxury bags are also called investment pieces as they hold great resale value. These luxury handbag purchases are an investment in which you can enjoy your purchase and receive a good financial return. There will be no doubt in saying that your life's next biggest investment could be hanging right onto your shoulder. By trying a Louis Vuitton handbag rental prior to purchase you will be making a wise financial and fashion decision. Read further to know about five Louis Vuitton bags that are worth the investment.
1) Louis Vuitton Petite Malle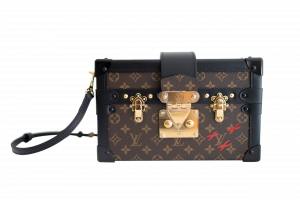 Petite Malle Louis Vuitton handbag is inspired by Louis Vuitton trunks and is almost like buying a piece of Vuitton's elegant and rich history. The shape and archetypal Monogram Canvas, the gold-tone lock and fittings, and even the sheepskin leather covering represents a classic House motif. It is flawlessly crafted, with smooth calfskin leather trim; this desirable little-trunk, petite malle handbag is perfect for daily use.
2) Louis Vuitton Alma BB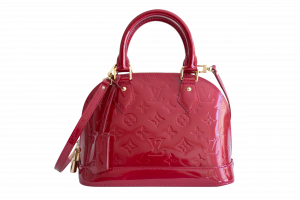 The Alma Bag handbag was originally debuted in the early 1930's and has evolved with the passage of time. The Alma BB bag is decorated by embossed or carved patent leather with signature details, inscribed LV padlock, and gorgeously hand-stitched handles. This classy compact bag, available in different colors, can give a very glamorous touch to any look.
3) Louis Vuitton Pochette Metis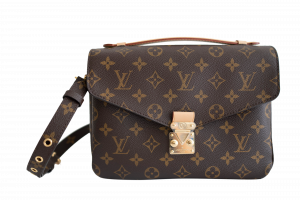 Looking for something simple and chic yet stylish? The Pochette Metis bag by Louis Vuitton is the one for you. The simplicity of this bag will help you accessorize your elegant outfits perfectly and the logo of the brand will help you achieve that effortlessly luxurious look.
4) Louis Vuitton Palm Springs Backpack Mini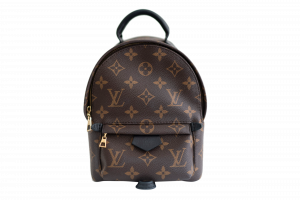 Not everyone who is into handbags and purses prefers to carry them on their shoulders. The people who are more into backpack style bags should invest in this easy to carry Palm Springs Backpack Mini by Louis Vuitton.
5) Louis Vuitton Neverfull MM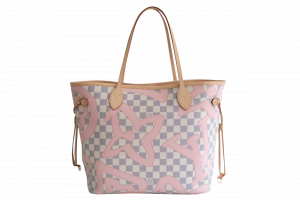 The word Neverfull for Louis Vuitton handbag says it all. The word never full means that if you are looking for a whole roomy handbag to carry your important make-up and all the statement jewelry with you from your home to your office or shopping center, then you have found the right choice. The Neverfull hand bag is a must-have piece in your luxurious Louis Vuitton bags collection.
You won't only be creating an eye-catching Instagram feed and luxurious wardrobe with these bags, but will also earn a few bucks once you decide to resell them. Check out Luxury Fashion Rentals for the best designer bags in town and start building your Louis Vuitton bag collection.