Cross-body handbags are the most popular type of bags on the market. One quick look into the closets of women will quickly show this. They are one of the most important components of an outfit. But bags and purses are expensive items, and they often need to be matched with delicacy. Thankfully, Luxury Fashion Rentals allows you to rent high end bags. This luxury purse rental service lets you rent purses for either 14 days or 30 days, which is great for those who just want a quality item for a short period. Here are 5 cool ways to style cross-body handbags.
1) Louis Vuitton Twist MM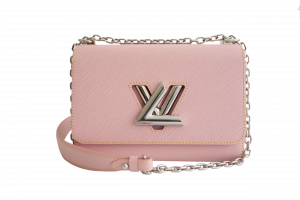 In order to make your bag stand out, you need to pay attention to your outfit's color scheme. Wearing dark colors with a light, bright bag will automatically make the bag stand it out. For example, a pastel pink bag worn with a dark dress or coat will be eye catching. This technique will also take the edge off of an otherwise dark outfit. The same goes for light, pastel outfits with dark, intense bag schemes.
2) Louis Vuitton Pochette Felicie
As an example, let's assume that you're wearing a floral top. A bag with a heavy strap will cut across and distract from the pattern. Even if you're wearing a top with an intricately fashioned neckline, or a blouse that's designed by layers of cloth and cut patterns, a strap of fabric cutting across the middle will harm the look and the vibe. Instead of a bulky strap, opt for a simple, delicate chain that will shine itself, and won't overwhelm the outfit.
3) Moschino Biker Jacket Shoulder Bag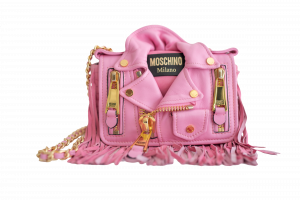 A patterned bag should be worn with a plain top, and a plain bag should be worn with a patterned outfit. This contrast will balance out the image of the outfit, and it works great for both casual and formal occasions. Pair a quilt patterned bag with a plain top, and vice versa.
4) Chanel Classic Rectangular Mini Flap Bag
Wear it across your body over a baggy or bulky outfit to accentuate your figure in a delicate and elegant way. The strap will pull your clothes closer to your body, showcasing the lines of your curves without looking tacky.
5) Louis Vuitton Venice
While fiddling with the strap is something we usually do when we're bored, the straps can be used to significantly alter your look. Wear it on your hips for an on-trend look by tightening the straps. Wear it across your body and sling it around until it's placed in front of you for easy access or sling it towards the back to keep it out of your way.
There's a multitude of ways in which cross-body handbags can be worn. Since the costs can be curtailed by the purse rental service Luxury Fashion Rentals, you can experiment with your favorite bags and looks without breaking the bank.