Just like the clothes you wear to an important event, the handbag you choose to carry with it can reveal a lot about your personality – even if you don't want it to. According to a feature in Reader's Digest, each bag has a certain personality trait attached to it, but we think that is a bit exaggerated because as women we know how much stuff we must carry in our little bags. With this caveat, there are 5 different designer bags that are both functional and fashionable and, in our opinion, a must-have for women who know how to make a statement.
1) Gucci GG Marmont Small Matelasse Shoulder Bag
This is the perfect everyday shoulder bag for Parisians and women who like to keep things classy. Made from premium leather and lined with microfiber fabric, this rectangular bag is a must have for women who enjoy being the center of attention. You can have a taste of luxury with this sleek quilted bag, and it has just the right amount of space inside for your essentials. But if you still have doubts about making this purchase, try renting the Gucci bag to have a closer look and experience the taste of luxury from Luxury Fashion Rentals.
2) Gucci Dionysus GG Supreme Mini Bag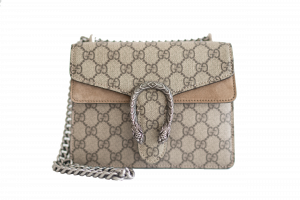 We've had our eyes on this bag since the day it was introduced on the runway. This mini bag goes perfectly with your office attire. You can also take it when you are heading out with your friends for a lunch date or going out for coffee with your colleagues. It has a nice push lock, double-lined flap, and a chain link strap to hang on to your shoulder. You will instantly make a statement with this structured box bag.
3) Louis Vuitton Speedy Bandouliere 25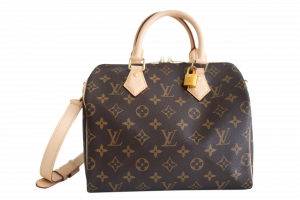 We all love to be extra cautious, and there is nothing wrong with that! Having said that, being always on the go can be a little problematic if you are in the habit of over-packing stuff – but, if you have this LV speedy Bandouliere you can do over packing in style! Throw in as much stuff as you want and your bag will still look amazing and in shape.
4) Chanel Classic Medium Double Flap Bag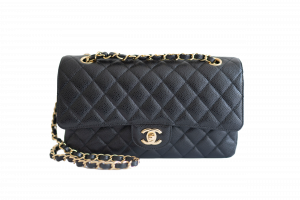 Every fashionista needs a statement Chanel bag. This quilted Chanel bag tops the designer bag list because of its characteristic design and iconic manufacturing that exudes sheer luxury. With a turn-lock, leather made outer layer this bag is quite spacious. You can throw in your essentials and take them anywhere you like without worry or concern about deforming the shape of your expensive luxury bag. With state-of-the-art manufacturing you can hold on to this bag for dear life and it will not disappoint. Rent a Chanel designer bag or rent a luxury bag to test them out. These designer bags are quite pricey, so it is important that you are truly satisfied with the space and quality of the bag before making a purchase.
5) Louis Vuitton Neverfull MM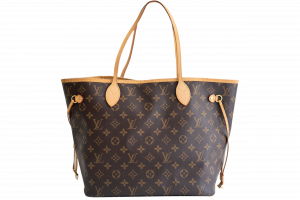 Break away from the crowd as you stand out with this big bag by LV. You really can put your whole closet in this bag. Best suited for far off travel and daily commuting. If you have a lot of things to carry along then this is the bag for you. Made with a canvas, this bag is classy and secure; with a snap hook closure, you can stuff as much in as you'd like – don't take our word, try it for yourself by renting a designer bag from Luxury Fashion Rentals for a month so you don't regret your final decision!
With that, we come to the end of our five A listed bags that every fashionable woman should have.