Summer is the perfect time to look at all the designer bags for rent, because what better way to welcome the warmer months than to rent high-end designer bags. However, hitting the waves doesn't mean hitting your budget limit, as you can rent a Louis Vuitton bag and you can even rent Chanel bag with Luxury Fashion Rentals! Here are some of the best bags you can rent this summer to bring some coolness into the hot summer months.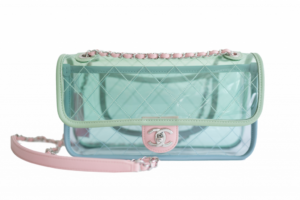 If you struggle with leaving important items at home, this is the perfect bag for you! One glance at the bag and you will be able to see everything you have or haven't brought along with you. No more opening the bag and rummaging through all your items and in a way that is stylish too, with beautiful blue and green colors to match the ocean.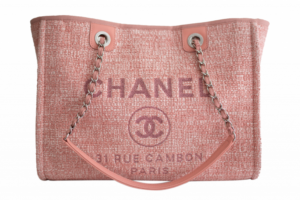 While you shop for your new summer wardrobe, make sure you do it in style! There's no better way than with the Deauville Small Shopping Tote Bag, which at 10.75″H x 13.5″W x 6.5″D fits all your new clothes, while still looking good with your outfit. Its stylish pink tweed will be sure to impress!
This bag combines the iconic Damier Azur print with a bright color scheme to make the perfect summer bag! The Louis Vuitton Neverfull MM was made for trips to the beach or hanging out poolside. With a removable zippered clutch, it is both practical and stylish.
These bags are just three of the bags available to rent at Luxury Fashion Rentals. Click here and have a look for yourself at all the options and find the right summer bag for you.